Explosive Detection K-9
Based in Springfield, Missouri our Explosive Detection Dogs (K-9) have proven themselves a valuable asset in the detection of explosives allowing the team to be able to quickly locate devices intended to harm and instill fear in US citizens. 
Our K-9 Teams
Preform Sweeps where a large amount of people are scheduled to gather
Preform sweeps of sensitive buildings including Government, Schools, Colleges, Amusement Parks, Ball Fields and Churches
Preform Sweeps of athletic events including 5K and 10K runs
Preform Sweeps of mail and parcel intake rooms
Preform Sweeps of industrial Equipment
Narcotics & Weapons K-9 Teams

This is one of the most important divisions to keeping our community safe.   The K-9 Teams are trained not only to locate illegal street drugs, but can detect hidden weapons to prevent active shooters.   The K-9 Teams commonly are used in Schools to protect our children and at work places to stop work place violence. 
Accelerant Detection Team
This K-9 Unit commonly works with Fire Departments, Law Enforceme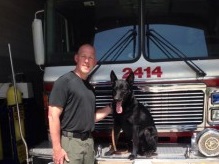 nt and Insurance Companies.   The Team is 

certified to detect ignitable liquids found in fire scenes to pinpoint for evidence collection.   One the team founds the area of ignitable liquids, the samples are collected and sent to a lab for further testing as well as identification. 
Bed Bug Detection Teams
Our bedbug detection team is one of the most valuable assets to our protection staff.   The team is trained to locate bedbugs and commonly search;  Hotels, Schools, Day Cares, Adult Living Centers, Hospitals and Private Residences.   The team train to quickly locate bedbugs hidden in bedding, walls, luggage and more.
About the Teams
K-9 Teams are commissioned law enforcement officers specially trained in explosives and is nationally certified explosive detection dog through the North American Police Working Dog Association.
Training
SMOJS Teams train with law enforcement agencies including State and Federal.  Each day the K-9 Team trains 4 to 6 times.   Explosive K-9 Units require more daily training due to the sensibility of their working environments.
[powr-facebook-feed label="Enter a Label"]
                                                                                             Education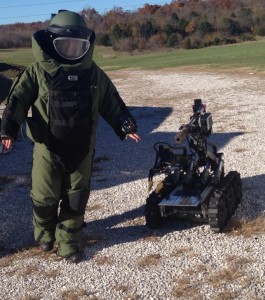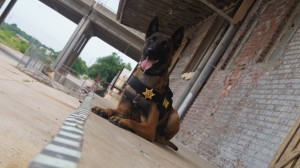 SMOJS use current FBI Bomb Techs to provide expert training and guidance.  Our office offers training to Security Teams, Executives and Professionals in the recognition of explosives.

How to Contact

Call Today if you are holding an event or would like daily sweeps preformed at your company 417-881-2626
Click Here for Media Coverage on our team
Teams are available for 24 Hr emergency call-out.
24 Hour Dispatch 417-881-2626
 Proud Members of: