Security Officers      Now Hiring!
Have you noticed a change in the crime rate lately?  
Will Crime soon impact you or someone you know?  
Property and violent crimes are in the news daily. 

Hiring a local company is a proactive approach to reduce the chances of being a crime victim. Springfield based company means we will go the extra mile to service our clients and provide a personal touch that's a phone call away.

How can we help you? 

Our Security Officers undergo specialized training in the following areas:

Crime Prevention 

Patrol Tactics

Handcuff & Control

Fire & Medical Training

Report Writing 

Click here for the full course description: Security Officer Training 

Officers use advanced technology to track their; patrols, site checks and report writing.  Through our reporting system we can assist our clients in liability related issues by properly documenting incidents which lead to civil court litigation.

Easy to use forms like our; Vacation House Watch  make it simple to request extra patrols including walk around checks while you're away. 
Some of our employees include certified police officers and military veterans, once selected each member must undergo a extreme background investigation and be willing to submit to random drug testing.  
Selected officers will undergo training and certification including weapon qualification through a law enforcement NRA Range-master.  K-9 Units undergo a certification process and all officers must successfully complete our Security Officer Training Course before being released on patrol.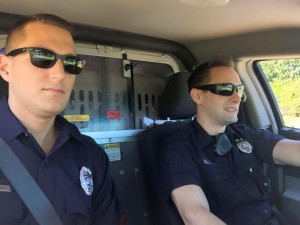 Training is the key to our service, we offer advanced training to our employees including courses through the Department of Homeland Security. Every officer is trained in Active Shooter Response.
FBI statistics show that active shooter causality in the 2013 study totaled 1,043 and continue to rise each week. 
Security Guard Services:

Our Clients:
Government


Business

Industry

Private Citizens

  
www.SpringfieldMoSecurity.com   www.BransonMoVIPSecurity.com 

Call today for a free quote: 417-881-2626
CLICK HERE TO REQUEST A QUOTE FOR SERVICE
SMOJS is participating members of the following associations: