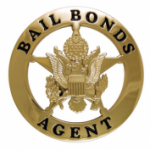 Missouri Bail Bond Training
24 Hour Missouri State Bail Bond and Surety Recovery Training start's here; 
To be a bail bond agent, or a Surety Recovery Agent in the State of Missouri you must be licensed by the
Missouri Department of Insurance & Financial Institutions and Professional Registration.
There are several steps in getting the license and we will help you with these steps:
Take a 24 Hour Basic Training Course (this course)

Take the Missouri State exam (this course prepares you for this)

Have your fingerprints taken Four Digit Code is: 2955

Apply for the State License (we will show you how)
24 hours of basic training is broken down into two days
Day 1 Missouri bail bond basic training :
In Missouri bail bond basic training you will learn the Missouri Law pertaining to the bail bond industry; this will help you legally and ethically write bail bonds in this state.  You will be given examples of ways to succeed and show how quickly things can go wrong when you don't follow the rules. On this day we will show you how to make your business grow.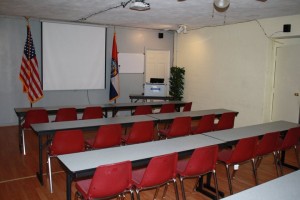 Topic Covered:
Missouri Law

What you can and cannot do as an agent

What is considered unfair and unethical

How to write a bail bond

How the court system works

Proper procedure at the Jail

Terms and Language used

How to tell the difference between a bad bond, and a good bond

Fill out State Forms

Jail Phone Systems

Case Law

Take a practice test
All items needed for day one will be provided including;
class book, hi-liter, and ink pen.
Day 2 Missouri bail bond basic training intro to Surety Recovery & Tactics
Students say this is their favorite day; designed to teach you how to survive on the streets and how not to commit crimes yourself when working as a recovery agent.   This class is very important to your survival physically and legally.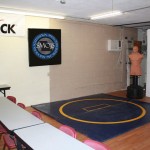 You will learn:
When to back out and call Law Enforcement

Proper Recovery Agent Use of Force

How to avoid arresting the wrong person

How to research and find a criminal that is on the run

Learn the motives behind a fugitive on the run

Questions to ask when talking to people

Learn what equipment is used in the industry

Case studies of how pickups went bad

How to develop a tactical plan for a pickup of a fugitive

Team efforts

How to work as a team

Proper Searches

Take Downs

Hand Cuffing

Transport Belts, Chains, and leg irons

How to confront a fugitive

How to arrest a fugitive

How to make an arrest out of state

How to deal with transporting prisoners back to Missouri
At the end of the day you will get to do live scenarios on our electronic reality machine, Tactical Stress Simulator this machine will force you to make instant decisions.  This machine also tracks where your shot placement is and allows you to see how you will do in a high-stress situation.  This is done privately away from the other students.
If you have purchased handcuff's, a belt, or holder for the handcuff's please bring them, if not we can provide them for you to use in class.
At the completion of the class, you will earn a certificate of completion; however, you must attend the full class.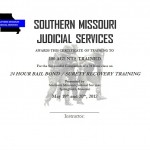 Instructor: Brenner
Tim Brenner started law enforcement in 1991 and is currently a Surety Recovery Agent.  Brenner in his career has served full-time as K-9, Patrol, SWAT, Undercover, and Management.   Brenner's team has recovered over 300 fugitives on the run.   Brenner teaches class from a Law Enforcement Officers perspective to help new agents learn the proper way and how to stay out of trouble.  Brenner has trained over 200 new bail bond agents in the past 5 years with a perfect pass rate.   
 $250.00 Including Book and materials.  You can pay below or contact our office at 417-881-2626.  
Veterans may be reimbursed for testing, for more info please click here
The class is at 1111 N. Boonville Springfield, MO 65802 and located on the second floor.  The class is from 8 am to 8 pm $250.00
You must pre-register by Friday, 2 days in advance of this class, classes are small and have limited space.
Click Here for Payment