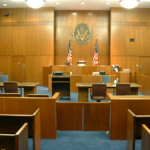 Our private probation service in Missouri comes as a full service to courts and pre-trail services.  We are able to provide equipment that has been tested and proven to meet the needs of our judicial clients.
Our service offers assistance to agencies in monitoring persons that are out of custody and on electronic monitoring, without the agency having to add additional staff to handle these issues. 
With easy billing solutions these services come at low cost to an agency that needs out of custody monitoring.  We also offer inmate pay system that comes at no cost to the agency, saving taxpayers hundreds of thousands of dollars a year in inmate housing.   
Our clients include:
County Sheriff's Departments
Municipal and State Courts
Probation Parole
Juvenile Division
Drug Court
DWI Court
Click below for more information: